Aaron Favila/Associated Press
Tennis fans unable to keep apace with the 2017 Australian Open because of the time difference have plenty of reason to check out the replay television coverage from Thursday.
Novak Djokovic, Serena Williams, Milos Raonic, Agnieszka Radwanska and more were all in action on Day 4 at Melbourne Park. There were notable upsets in both the men's and women's ranks, creating uncertainty and underdog stories to watch as the tournament moves into its middle stages.
Here's what you need to catch the live night action from Thursday and watch what you missed.
Replay, Live-Stream Info for Thursday's Draw
Watch: ESPN2
Live Stream: WatchESPN, Sky Go
Thursday: Replay Coverage: Eurosport 1 at 9 p.m. GMT (UK), Tennis Channel at 7 a.m. ET
Reasons To Watch on Replay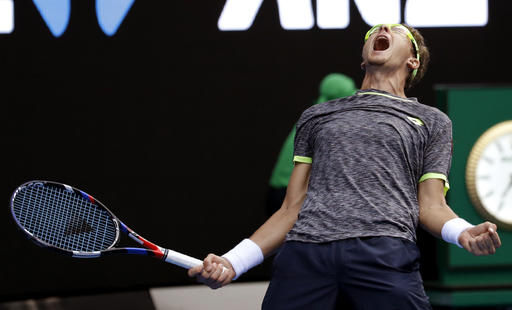 Aaron Favila/Associated Press

Unseeded Denis Istomin sent shock waves through the tennis world with his thrilling five-set upset of two-time defending Australian Open champion Djokovic on Thursday.
Istomin, the world's 117th-ranked player, took down the second-seeded Djokovic 7(10)-6(8), 5-7, 2-6, 7(7)-6(5), 6-4 at Rod Laver Arena in their second-round matchup. Per the tournament's official site, Djokovic won 193 points to Istomin's 186 but committed 72 unforced errors while the 30-year-old Uzbek had just 61 such mistakes. Istomin also smacked 17 aces to Djokovic's 14.
Lest you think Djokovic beat himself in this nearly five-hour match, ESPN's Chris Fowler noted Istomin was excellent:
Stunner Down Under. Witnessed few surprises as big: Denis Istomin lights out shotmaking, stone cold closing vs 6 time champ Djokovic. Wow

— Chris Fowler (@cbfowler) January 19, 2017
Magnanimous in defeat, Djokovic echoed Fowler's assessment. "All the credit to Denis for playing amazing," he said, per the event's official Twitter account. "He deserved to win…he was a better player in the clutch moments."
You have to back to Wimbledon in 2008 to find the last time Djokovic crashed out of a Grand Slam event in the second round. There was nothing in the way of philosophical musings or putting things in perspective for Djoker, per tennis journalist Ben Rothenberg: 
Q. "What do you take from that match?"

NOVAK DJOKOVIC: "I take my bags, and I go home."#AusOpen

— Ben Rothenberg (@BenRothenberg) January 19, 2017
This is the third time Istomin has reached the third round of the Australian Open. He will go on to play No. 30 Pablo Carreno Busta on Saturday.
Players such as Raonic, No. 6 Gael Monfils, No. 8 Dominic Thiem and No. 9 Rafael Nadal have to feel much better about their chances of reaching the final with Djokovic no longer lurking in their half of the men's singles draw.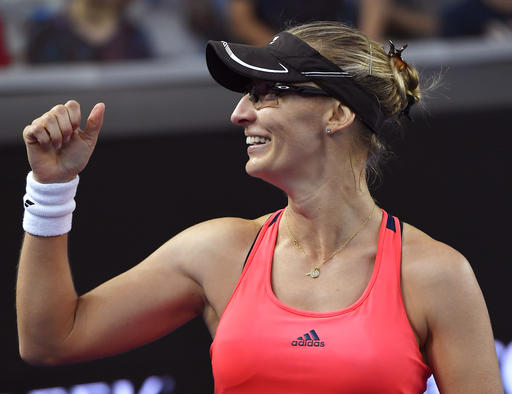 Andy Brownbill/Associated Press

Another major upset on the day was Mirjana Lucic-Baroni's win over No. 3 Radwanska. Baroni managed her victory in straight sets, 6-3, 6-2, hitting 33 winners to Radwanska's eight, per the tournament website.
It's a disappointing result for Radwanska, who made it to the semifinals of this event in 2014 and 2016. This is her earliest loss in a Grand Slam since a first-round exit from the French Open in 2015. 
Not all the top players struggled on Thursday. The second-seeded Williams defeated Lucie Safarova 6-3, 6-4 on Thursday. It wasn't her most dominant display, but it certainly wasn't a bad performance. Williams let one reporter know that she was more than OK with how she played, per Rothenberg:
A rule to live by: don't tell Serena Williams she played bad, especially when she definitely didn't. This poor guy. #AusOpen pic.twitter.com/zs5saxmVjl

— Ben Rothenberg (@BenRothenberg) January 19, 2017
Williams is looking to win the Australian Open after losing in last year's final to the top-ranked Angelique Kerber. A tournament win in Melbourne would also be her 23rd Grand Slam title, moving her past Steffi Graf for the most in the Open Era while leaving her one behind Margaret Court's all-time record of 24 titles.
The 35-year-old Williams will face fellow American Nicole Gibbs in the third round. 
Raonic didn't have too much trouble dispatching Gilles Muller in straight sets on Thursday, while No. 15 Grigor Dimitrov battled back from a 1-6 first-set stumble against Hyeon Chung to close out the match 6-4, 6-4, 6-4. Monfils was also sharp on the day, taking down Alexandr Dolgopolov in four sets, including an excellent 6-0 closeout in the final set. 
While even more people expect No. 1 Andy Murray to win the tournament with Djokovic out, many players have to feel that there is a major opportunity for a breakthrough and another chance to upend the traditional pecking order in men's tennis.